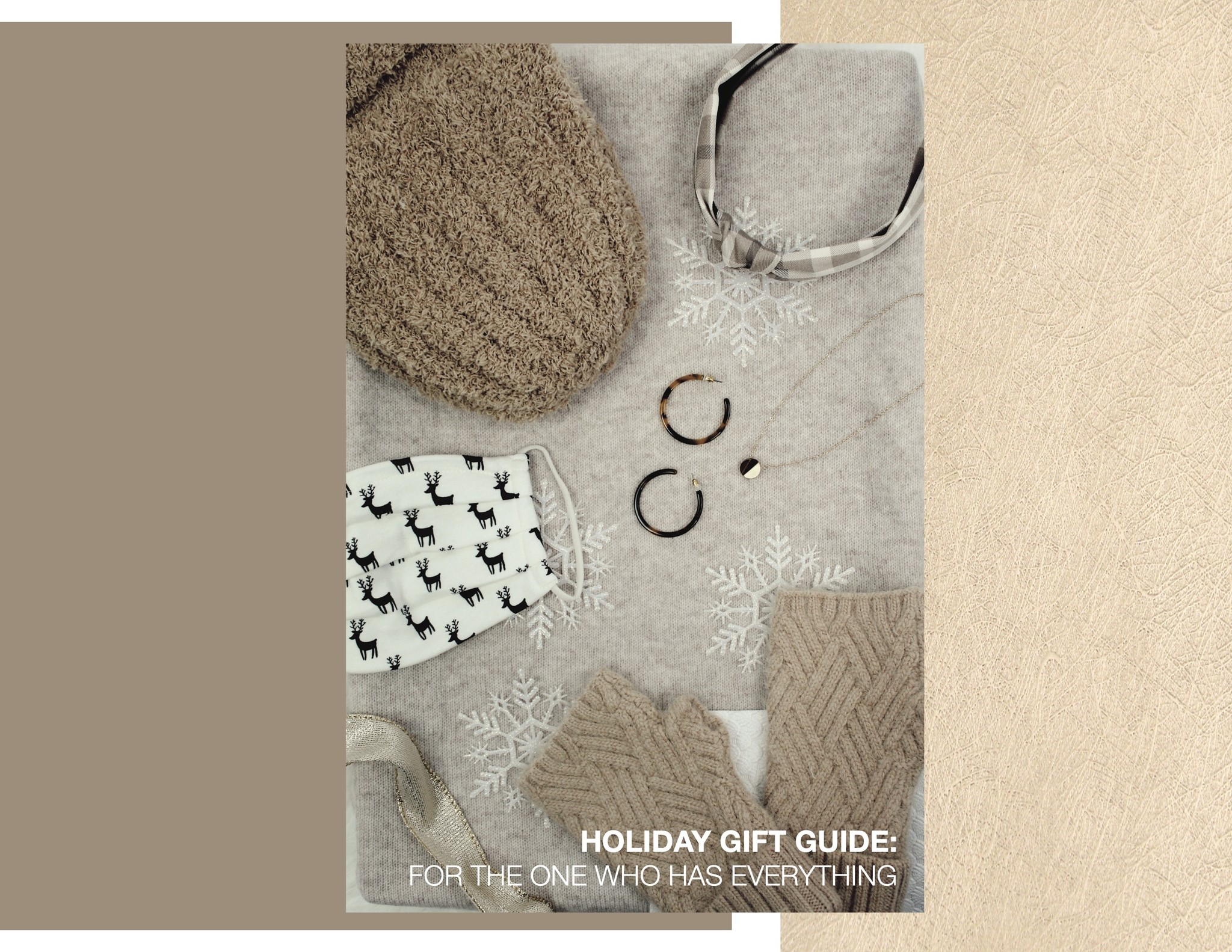 How do you buy the perfect present for that one person who seems to have everything?? We've got just the pieces for you; here some of our most unique items to add to their collection & some basics that if they don't already have they can absolutely use more ;) Check it out!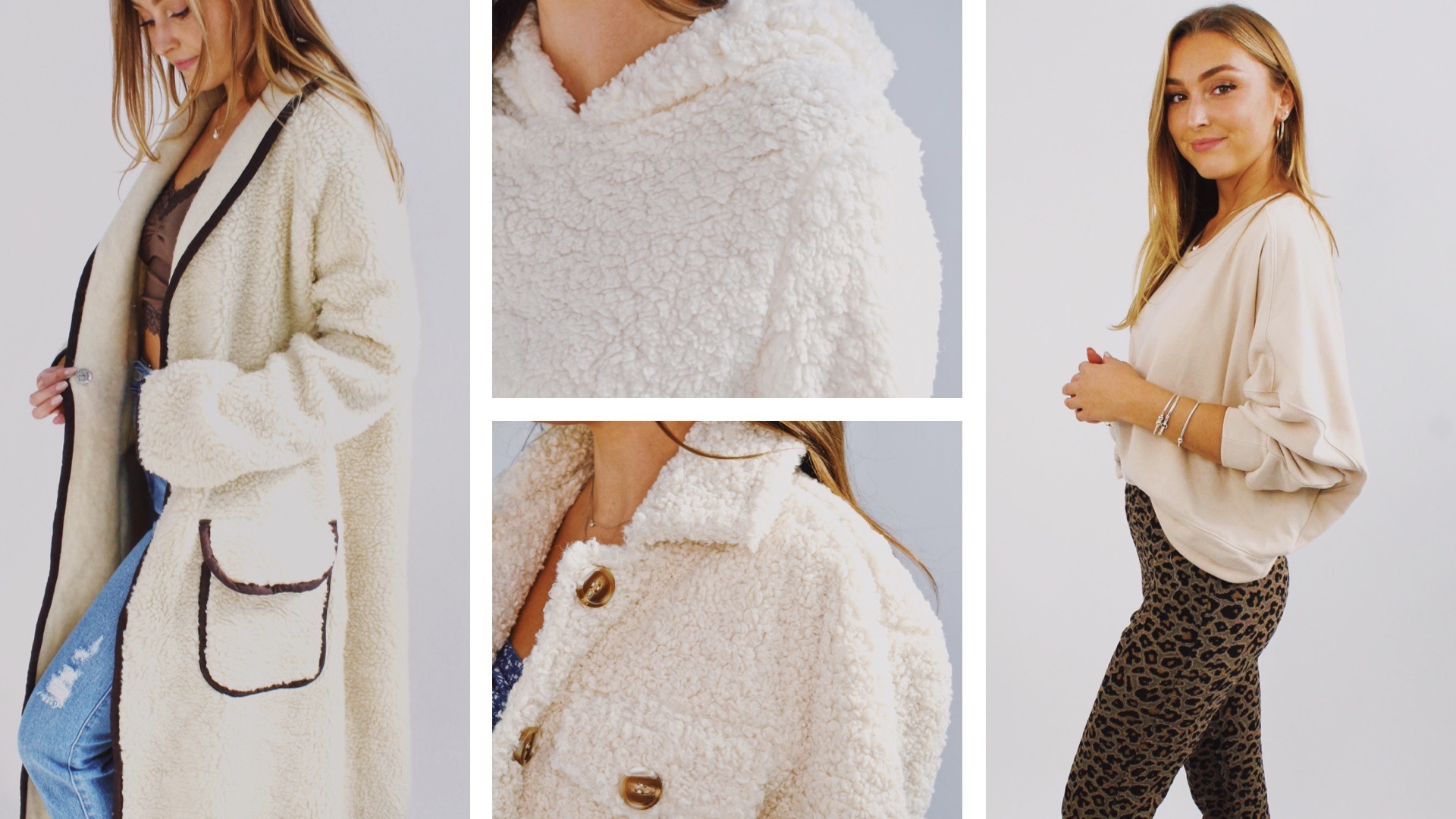 An absolute necessity this winter is any type of sherpa/faux fur/fuzzy jacket. Not only because they are cozy as can be, but also totally trending this season. Our Irresistible Jacket (available at our Velvet Mill location) is just that...irresistible!! The long length and dark outlining makes it a must have. Similarly, our Big City Sherpa Coat is also a longer fit than your average sherpa coat, and we are obsessed! But if you're looking to button up the look, check out our. The neutral cream color pairs perfectly with any outfit, and the darker buttons add a pop of color (& keep you warm!). Add a scarf or hat to these looks, and you're ready to conquer the cold!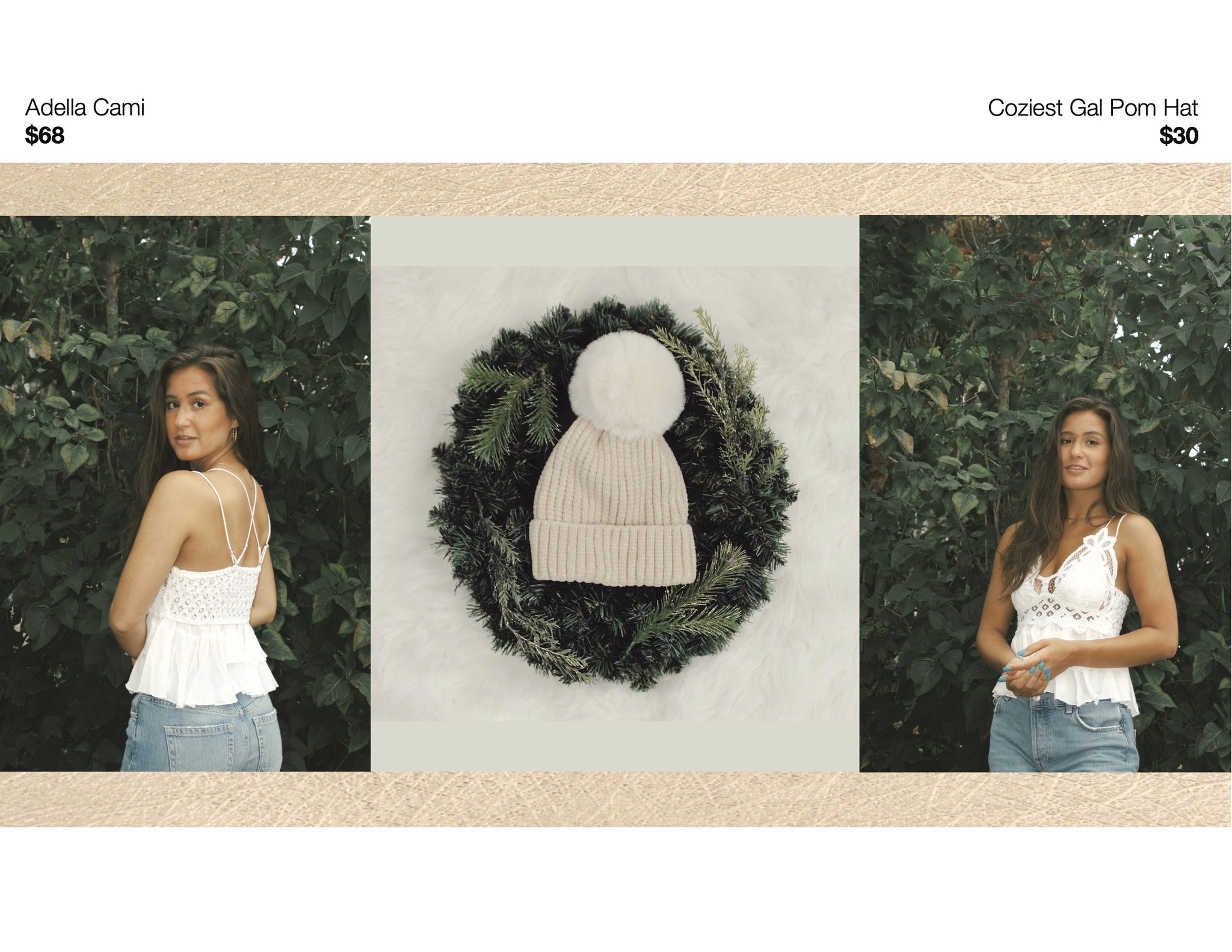 Our Adella Cami by Free People is a total must have. It comes in black & white making it adorable for all seasons. It is the perfect amount of feminine flare that we love, and is great on it's own or layered! (Pro Tip: pair with the Rumors Denim Jacket to nail the look). The Adella Bralettes are such a perfect staple that if someone doesn't have them in their closet they 100% NEED one! Or five?! This bralette is available in four different colors online, and even more available at all of our locations. Even someone who has everything needs this in every color!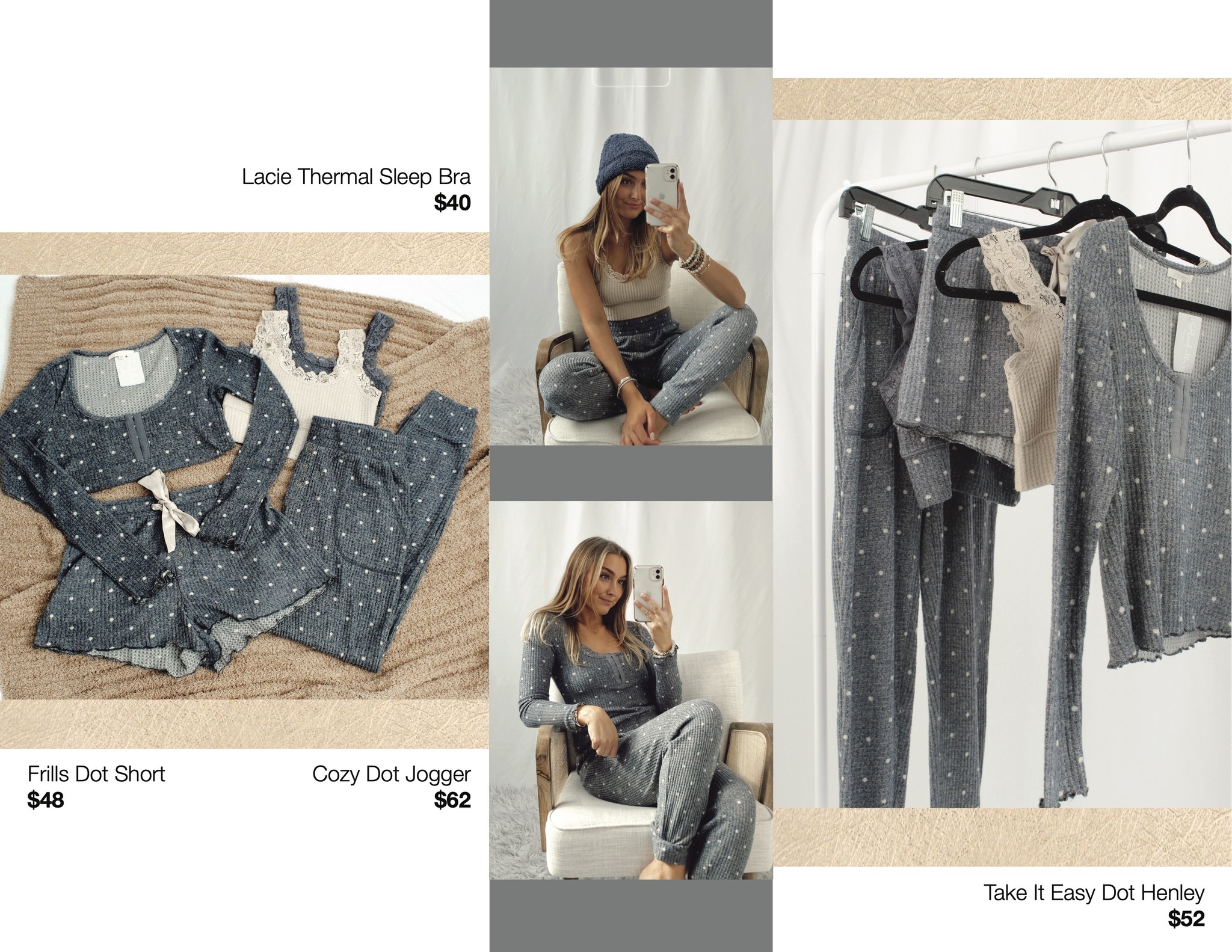 You can never have too much loungewear & that is just a principle to live by. Our Cozy Dot Collection is no exception. This cozy-as-can-be collection is the perfect gift for someone who has everything because it is just the amount of extra anyone needs in their life. An entire matching PJ collection? Sign me up!! The best part is some of these pieces come in multiple colors, so go crazy! Try our Take it Easy Henley in "birch" with the Cozy Dot Joggers, or the Frills Dot Short with our Sleep Over Raglan Sweatshirt...the possibilities are endless!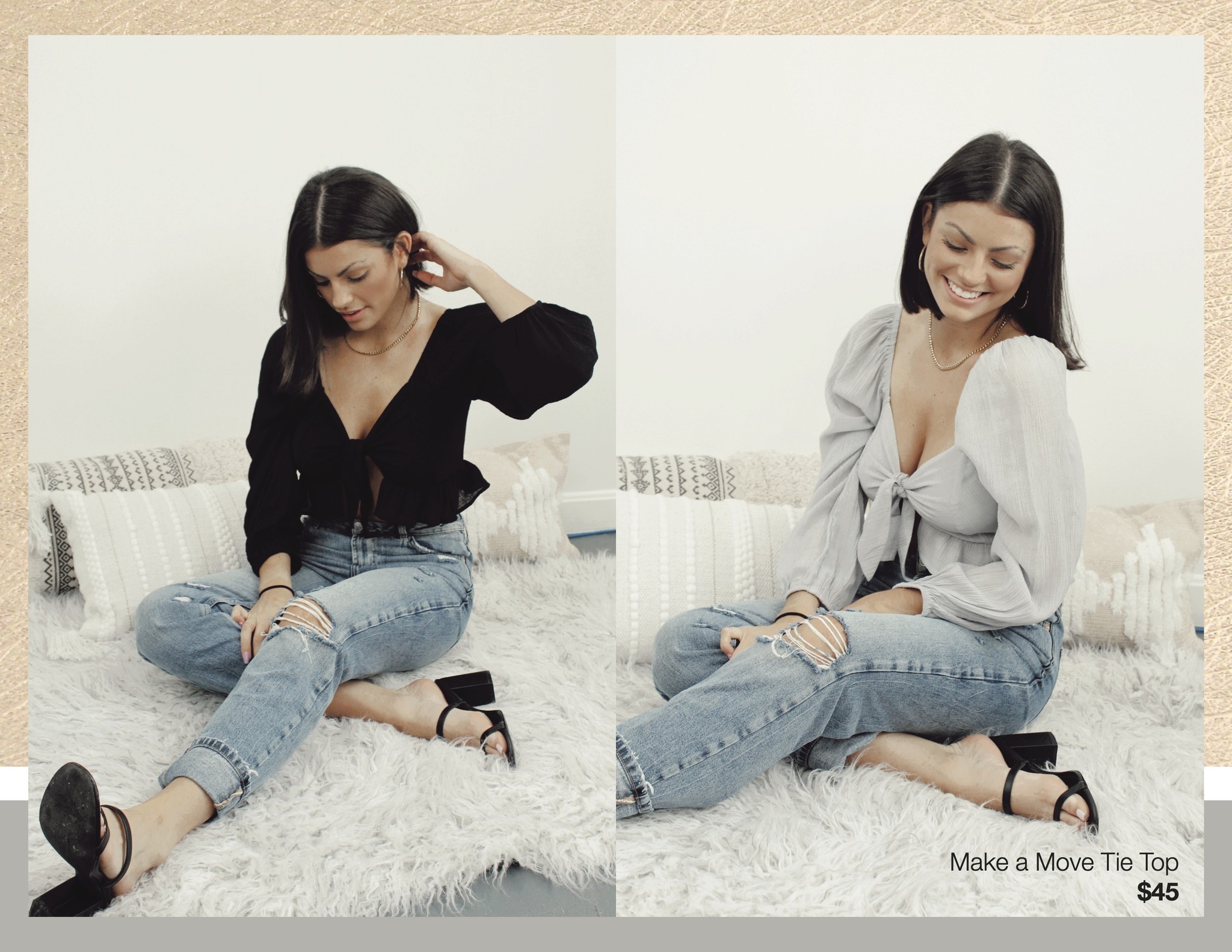 If you're looking to step up the look, try our Make a Move Tie Top. This is the perfect date night top no one knows they need until they have it! Again, perfectly spans seasons meaning it will get lots of use...aka worth the purchase! For more of a fall/winter vibe try some of our favorite outerwear pieces. The Busy Streets Blazer is everything this winter. It looks so cute with a turtleneck & jeans, but also try with a cropped top & ripped jeans if you want a little more edge to your look. The Morning Coffee Jacket is a good lighter layer. The corduroy material & boxier fit are right on trend, and the neutral colors make it perfect to pair with any top.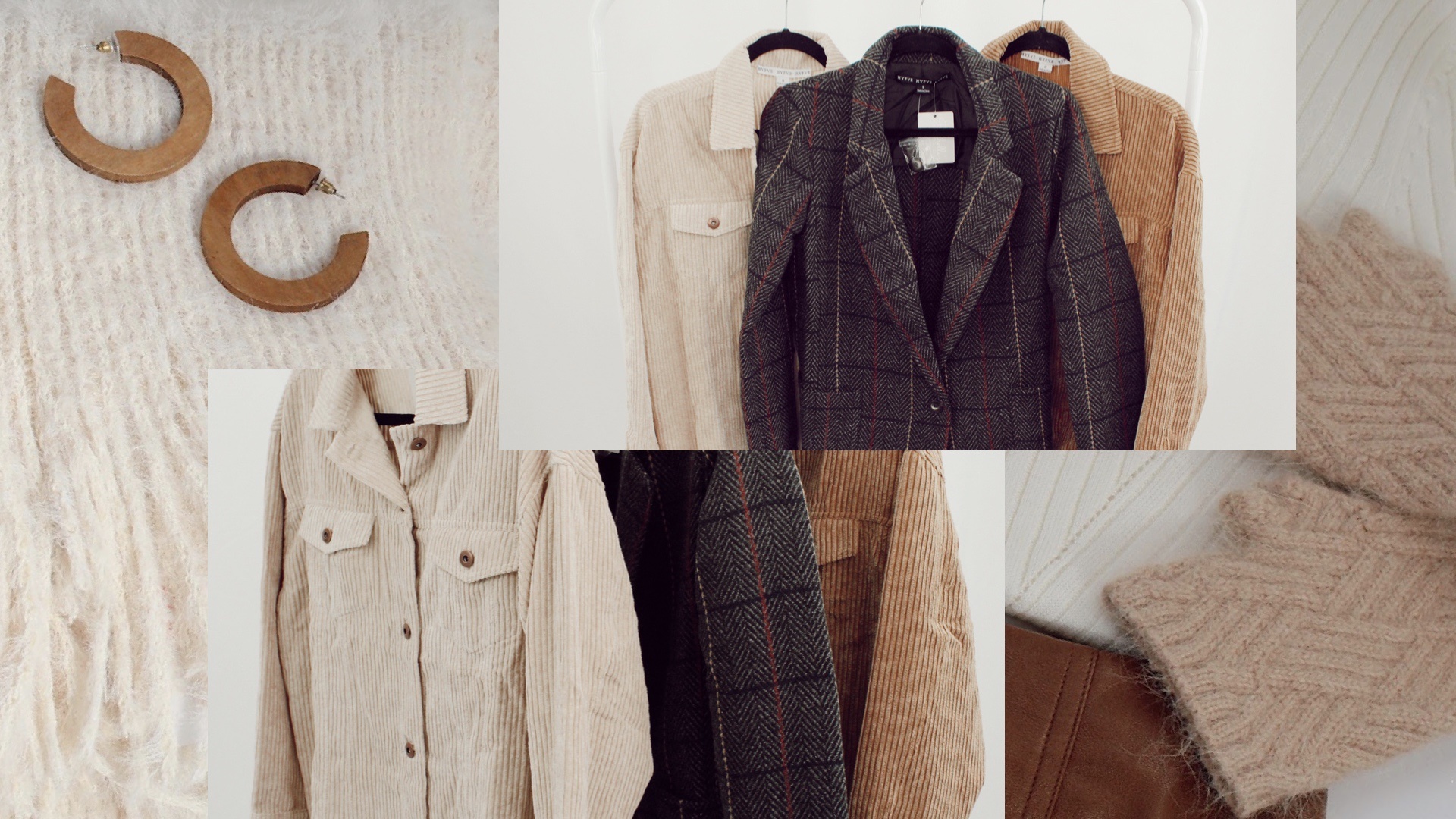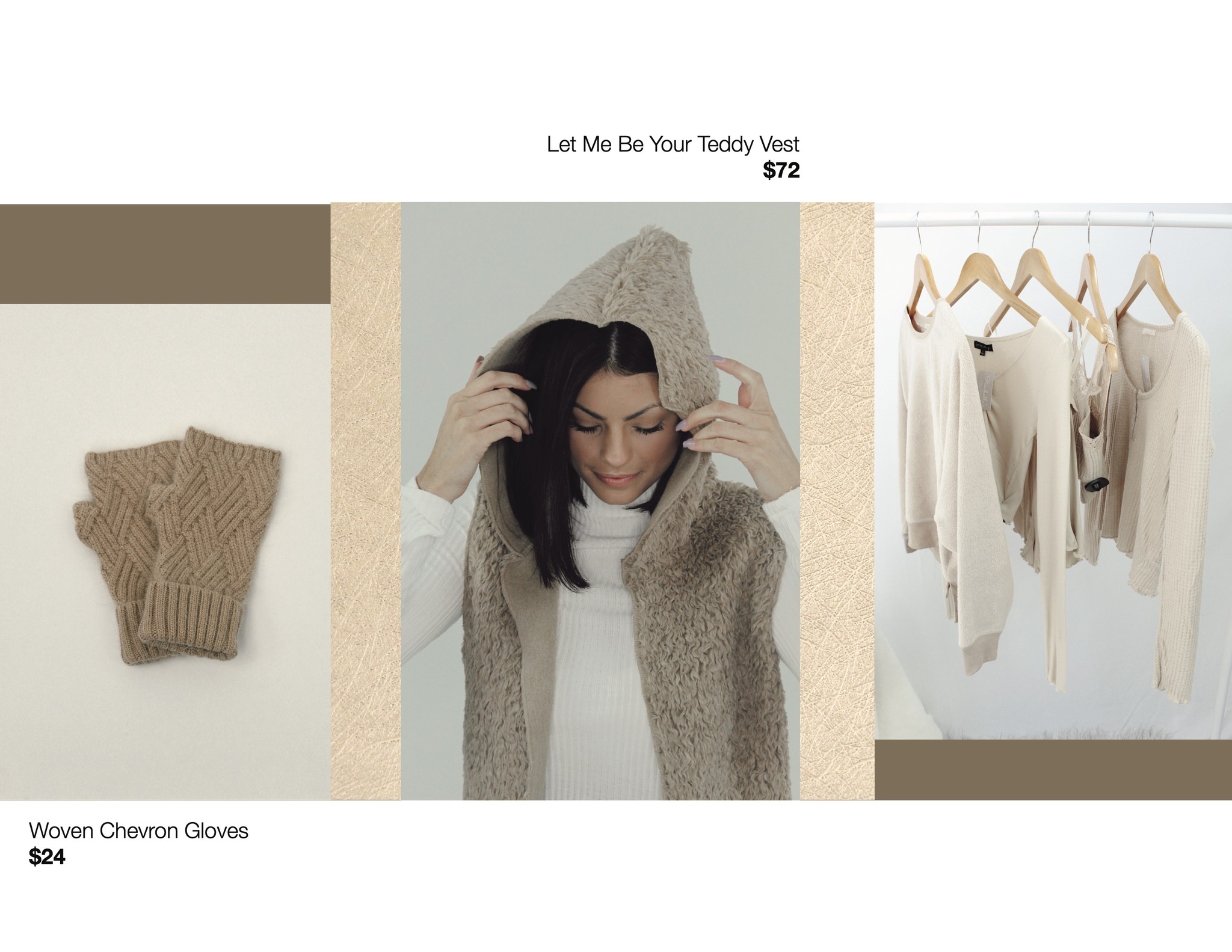 Ummm a hooded teddy vest?? YES please!! Our Let Me Be Your Teddy Vest is such a cool piece. Like we said earlier, everyone needs some faux fur/sherpa/fuzzy love in their closets this season. This vest comes in both taupe and ivory because who isn't loving neutrals right now?! It's soft as a teddy and the hood adds that extra cozy factor making it one of our absolute best layering pieces.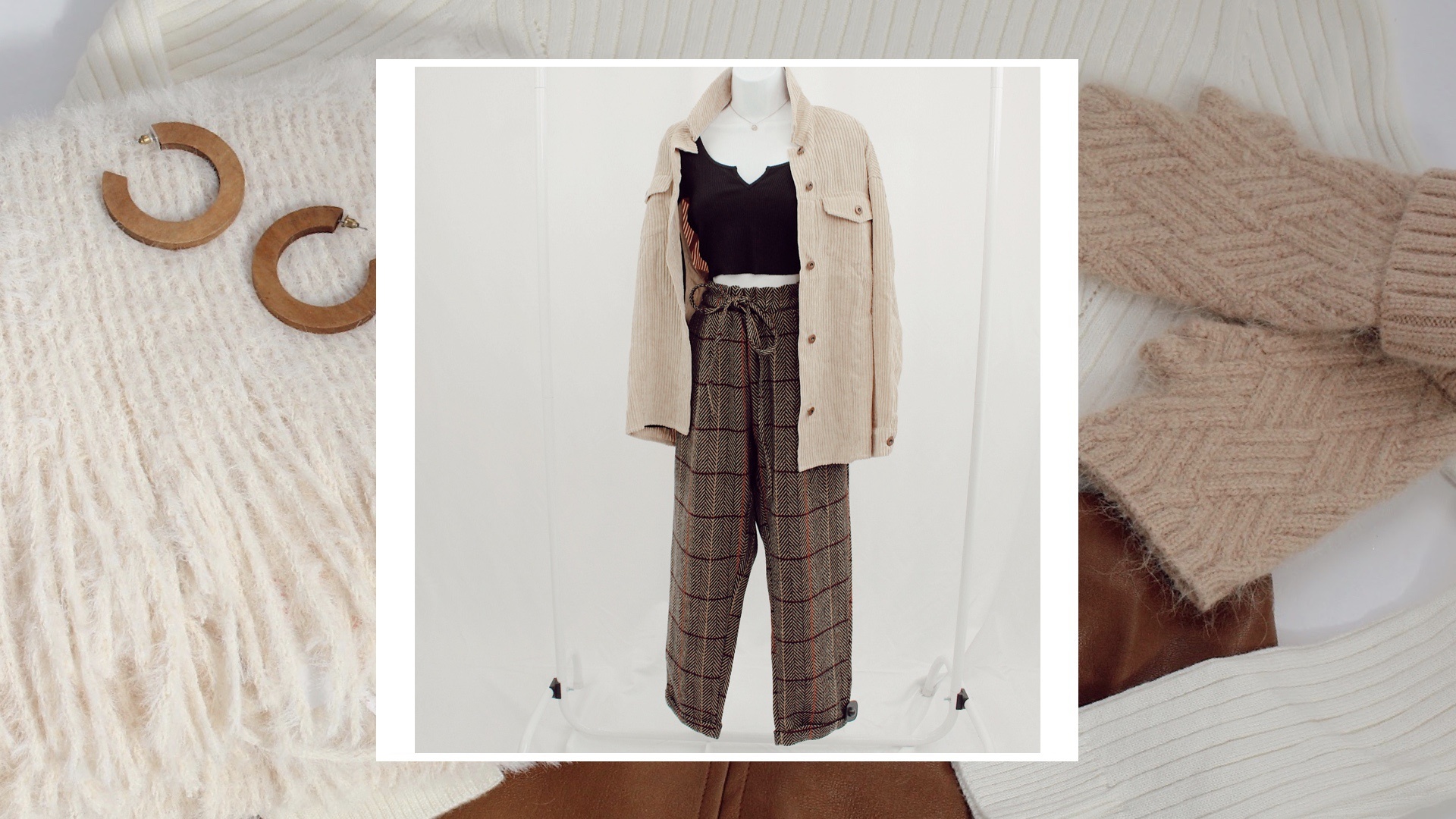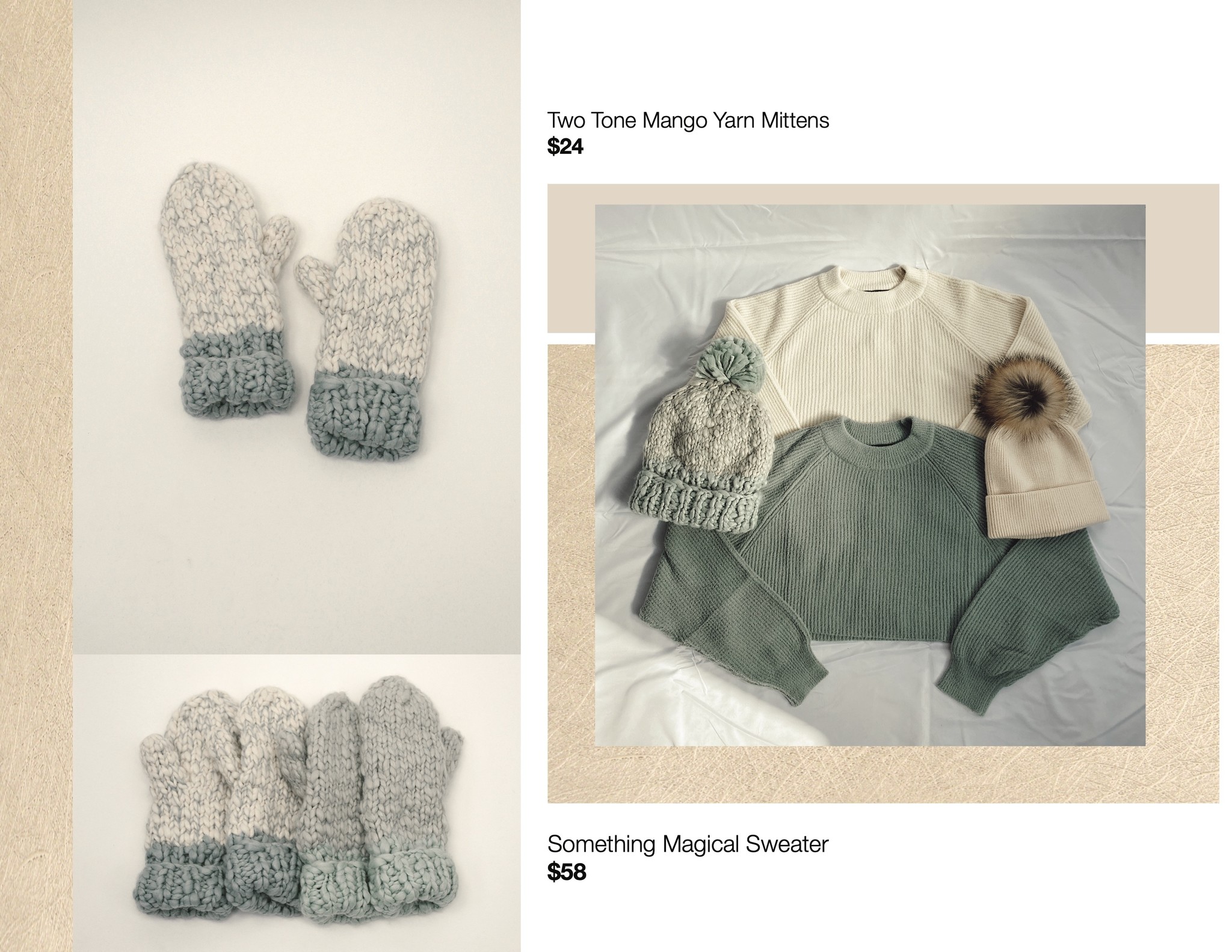 Even someone who has everything could use some more accessories to stay warm this winter. Our Two Tone Mango Yarn Mittens & Mango Yarn Pompom Hat are the perfect little matching set to keep warm! To really complete the look, our Something Magical Sweater is truly ~magical~ in how perfectly it matches with the hat & mittens, and how beyond soft it is! However, if you're looking for a more neutral hat to top off your look check out our Basic Cashmere Blend Beanies. They are available in seven different colors to match any outfit under the sun! (psst! if you can't get enough of hats this season check out our previous blog post highlighting some of our favs online!)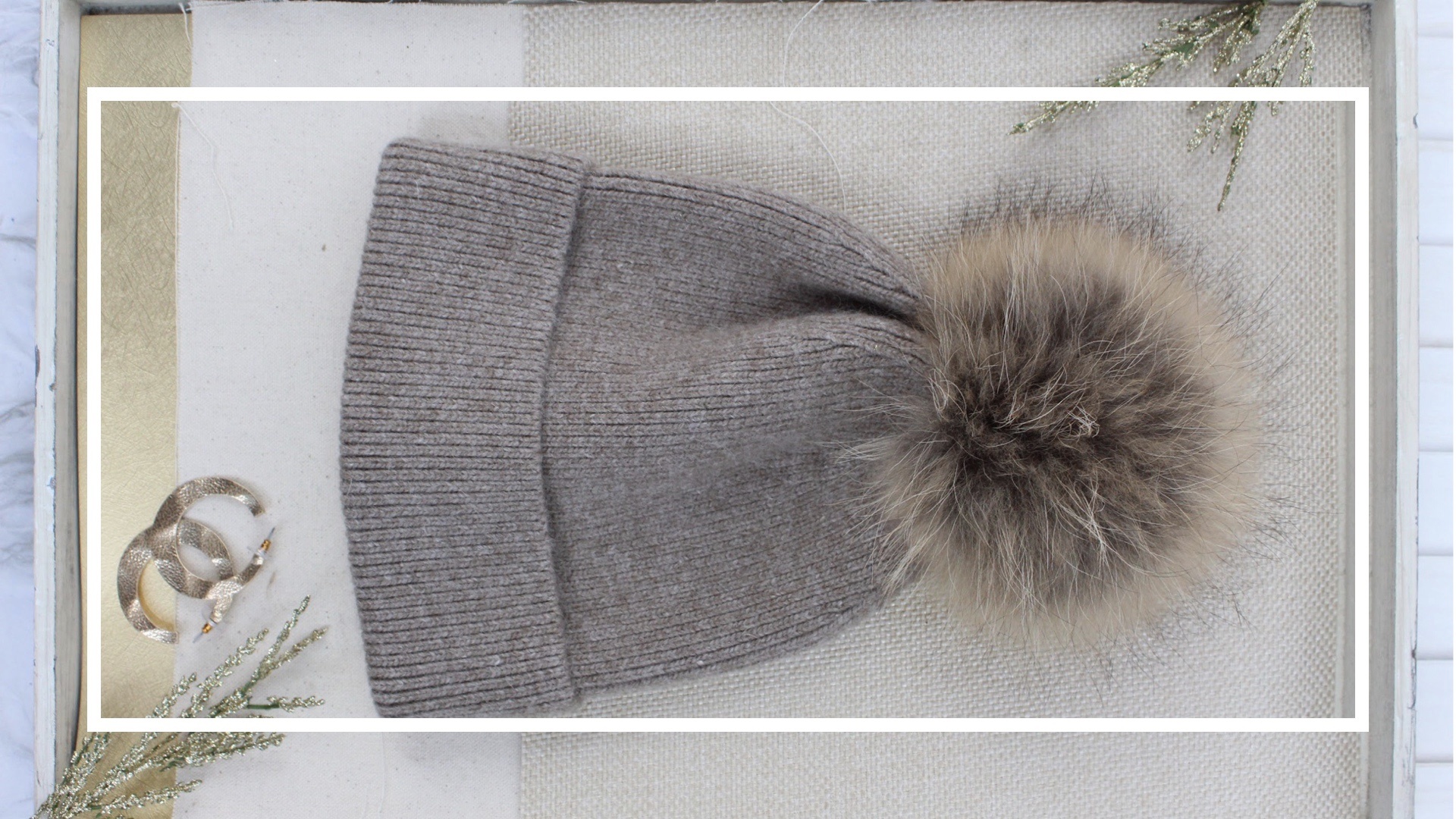 Even for someone who may have everything these amazing pieces are a must! But in case you need more convincing be sure to check out more winter favs at any of our five locations!! <3