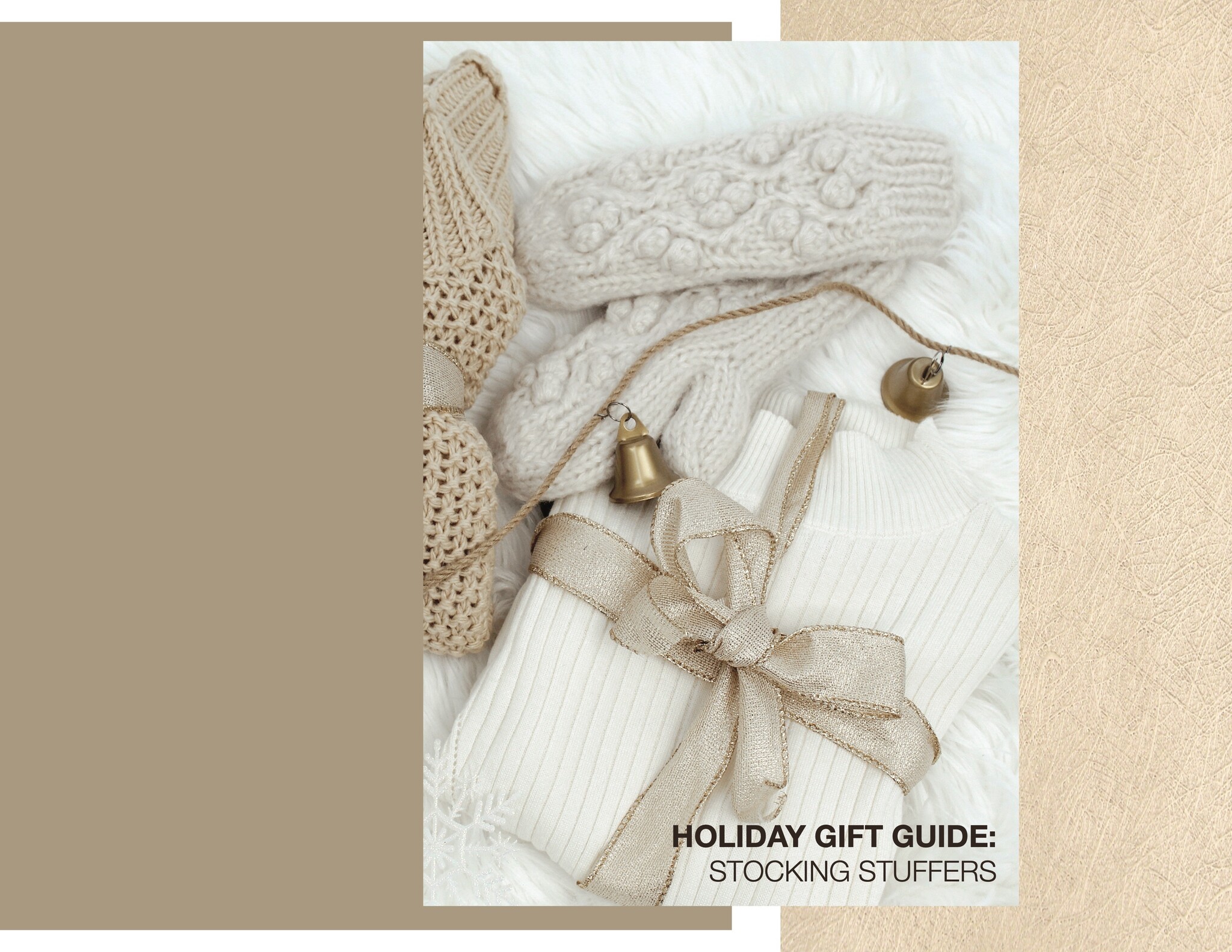 Yes, presents under the tree are always exciting, but let's be honest the best goodies are always the ones Santa stuffs inside stockings hung by the chimney with care. Sometimes...it's the little things that matter the most! So check out some of our fav stocking stuffers this Holiday season.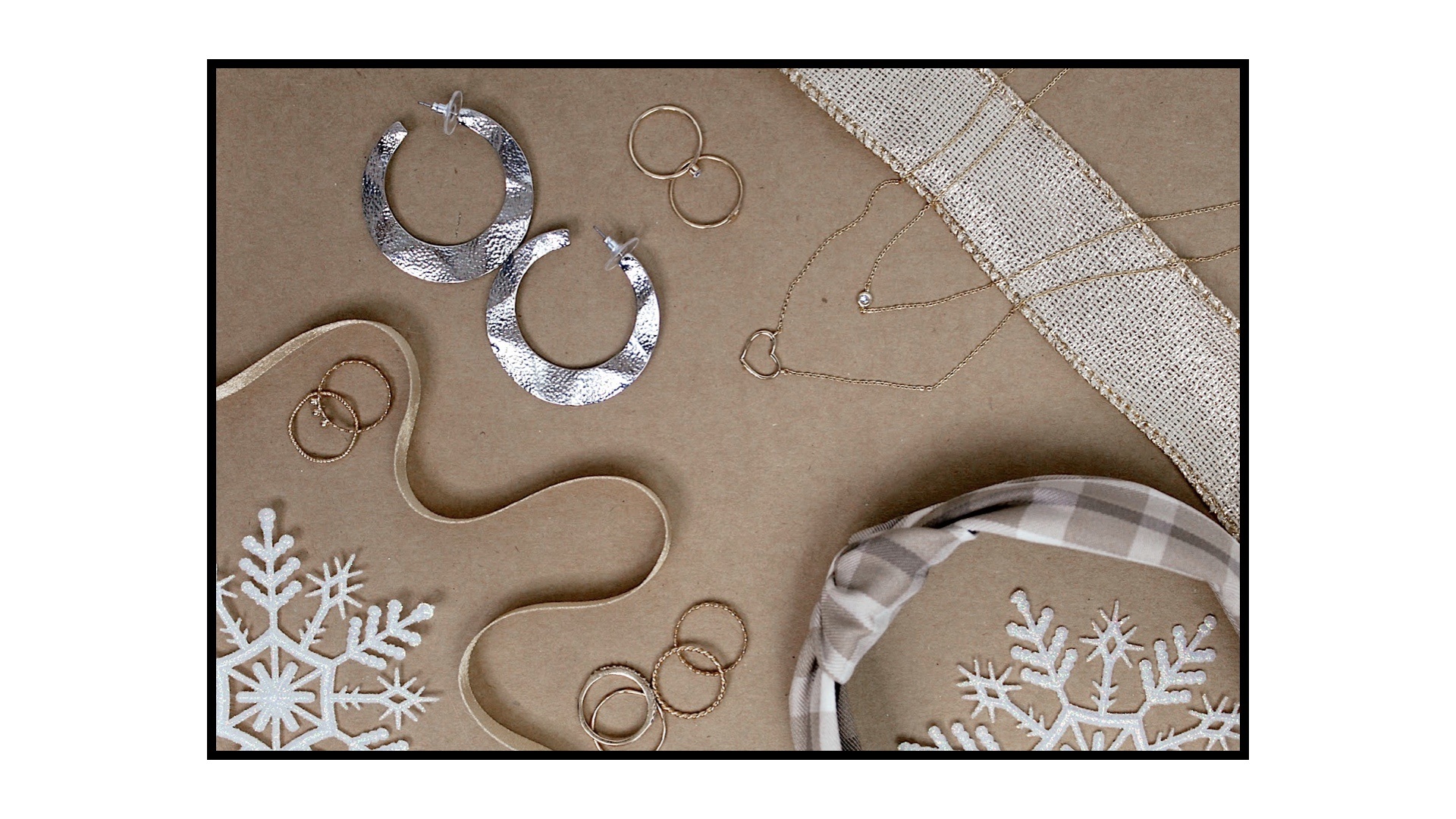 It isn't the new year yet so forget your resolutions to exercise and ACCESSORIZE instead! Earrings, necklaces, headbands, hats, socks, need I go on?? You will be the best friend by gifting our Friend or Faux Leather Headband. Leather is absolutely trending right now, and this headband is no exception. If leather isn't your thing, KNOT to worry...our Plaid Knotted Headband is just as cute and also fits right inside a stocking! These headbands are a great styling tool because they can easily dress up an outfit, save a bad hair day, or provide that missing piece to an almost perfect outfit.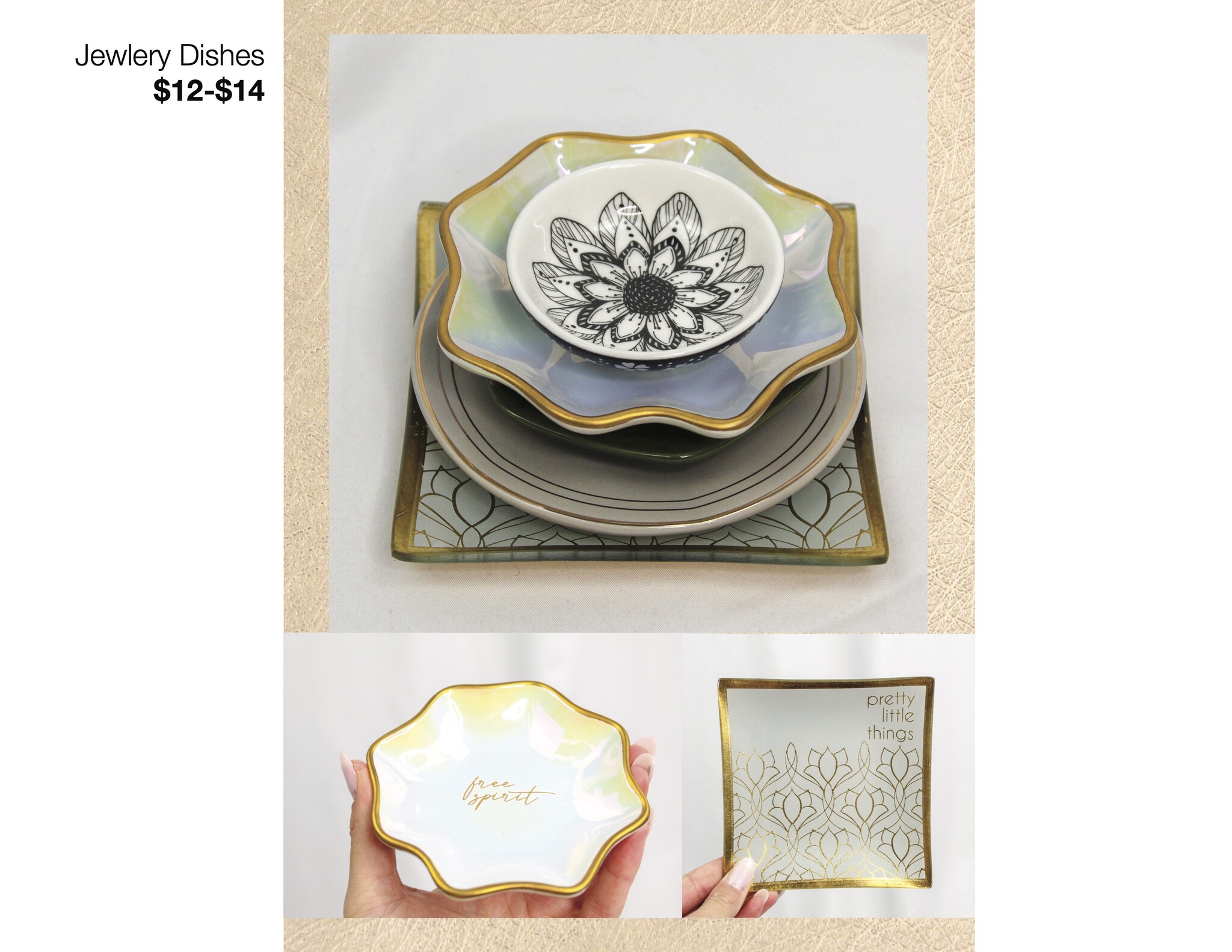 Jewelry is a great stocking stuffer; it is small but can say so much at the same time. Earrings or necklaces are a great way to add a little flare to an everyday outfit. Add a pair of chunky hoops & fun necklace to a sweatshirt & leggings to take an otherwise ordinary outfit from zero to cute real quick. Feeling funky? Try our Shooting Daggers Earrings to make a fun statement! Our Boardwalk Earrings on the other hand still make a statement...just a more ~subtle~ one. They come in brown and ivory making them the perfect neutral to add to any outfit! The only problem with jewelry is it can be easy to lose, so solve that problem by getting one of our adorable little jewelry dishes. They are perfect for all your Pretty Little Things and Random Crap ;)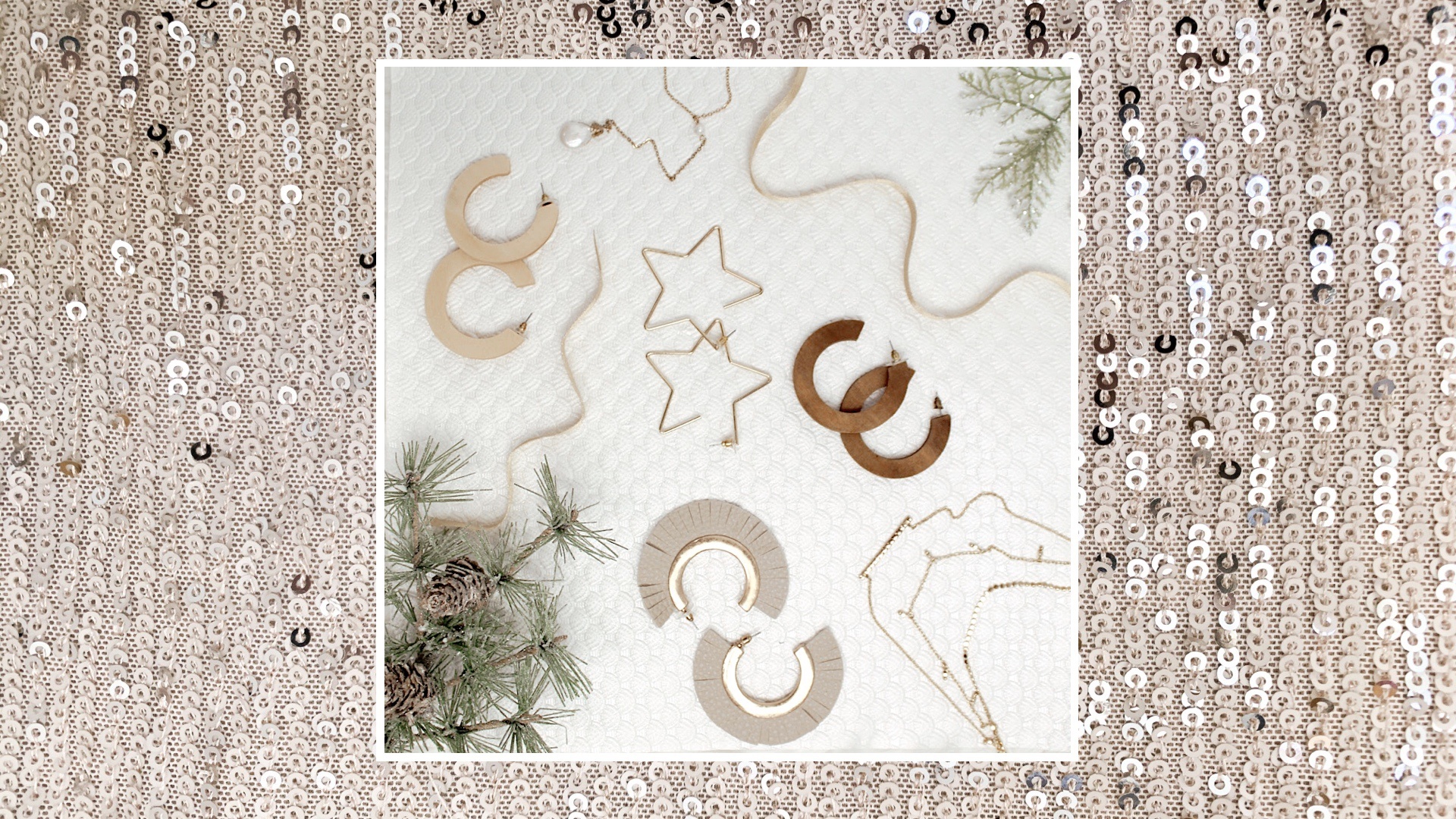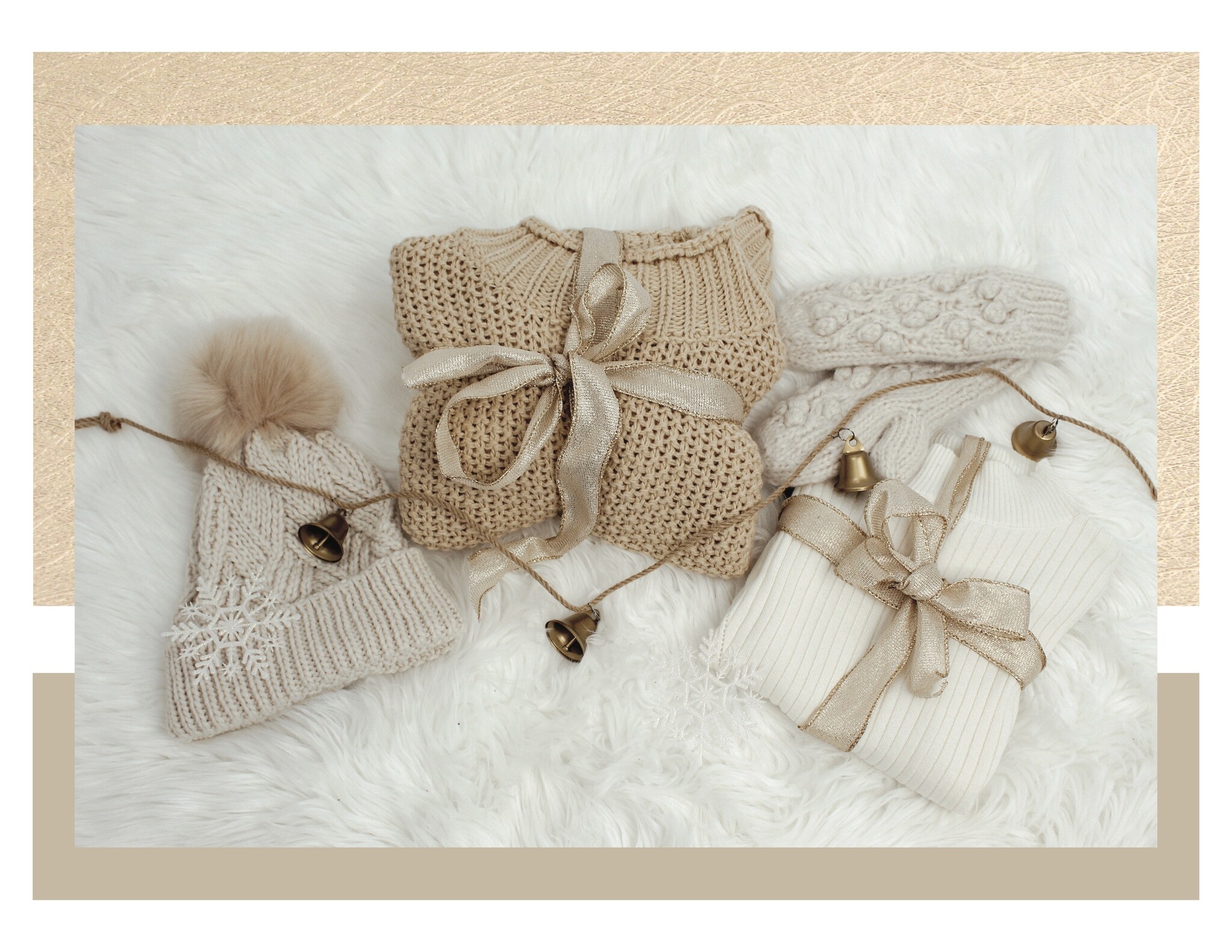 While we're on the theme of accessorizing, we can't forget about winter accessories! Scarves, hats, and gloves not only keep you warm but also keep your outfit on point. We are of course loving neutrals this winter, but that doesn't mean we don't also love a pop of color! Our Two Tone Mango Yarn Mittens come in a great icy winter blue that can give you a nice pop of color very fitting for the season. Need to snap a quick pic for insta without mittens? Try a scarf! Grab our Free People Prep Brushed Plaid Blanket Scarf just in time for Christmas. The subtle pattern goes with almost any jacket, and it's soft as can be to keep you warm while you snap that perfect selfie.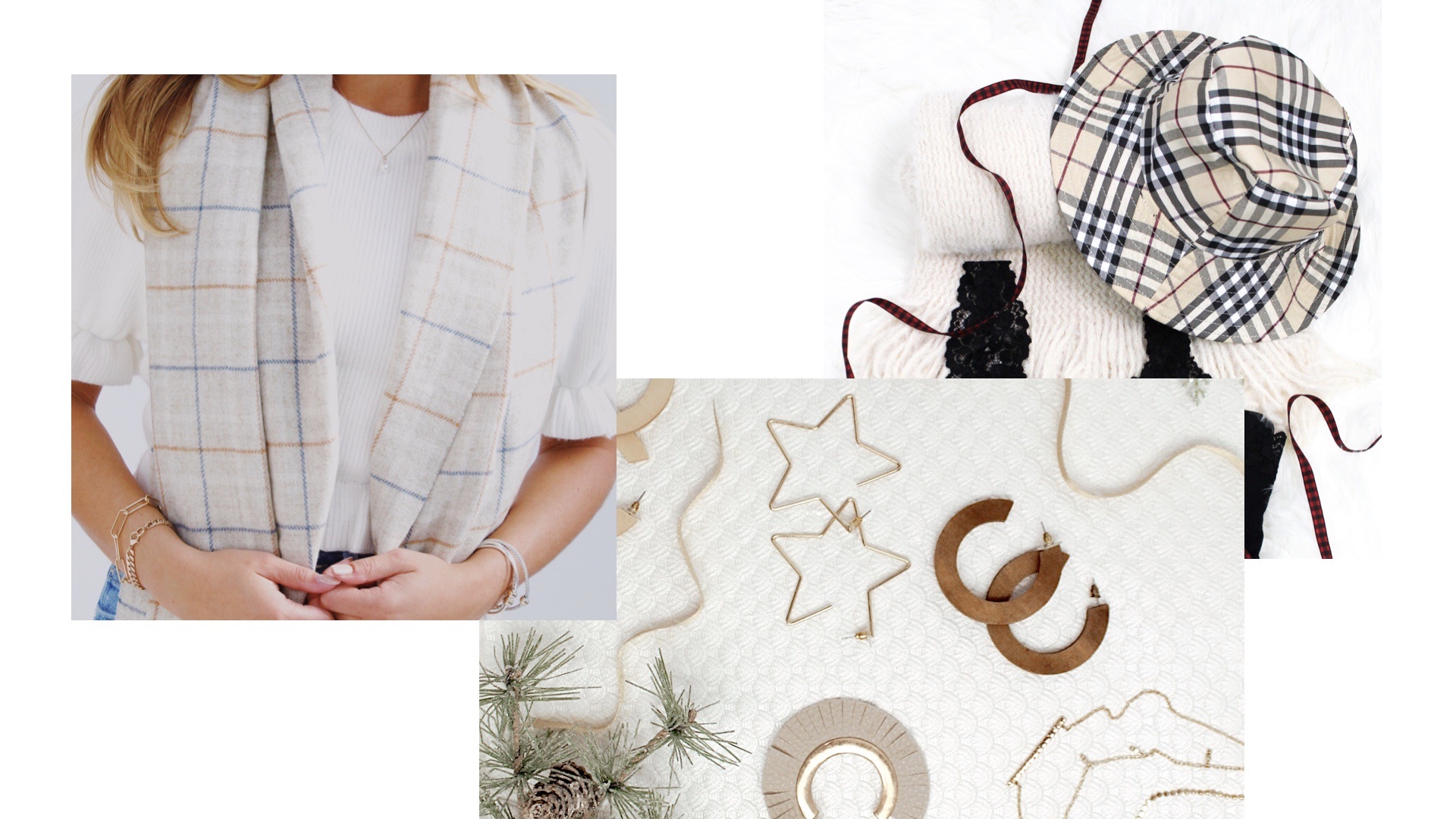 Now I think everyone can agree that anything is more fun when you're wearing a cute outfit, and that includes opening all the goodies in your stocking. Imagine opening your stocking with all these great gifts...fun right? Now imagine opening your stocking wearing our Weekend Dreams Set...you'll be more merry than Santa himself!! Our Weekend Dreams Sweater and Weekend Dreams Short are soft as butter and cozier than a cloud. Not only are they great for Christmas morning, but the Weekend Dreams Sweater also can easily be dressed up with jeans or a cute skirt.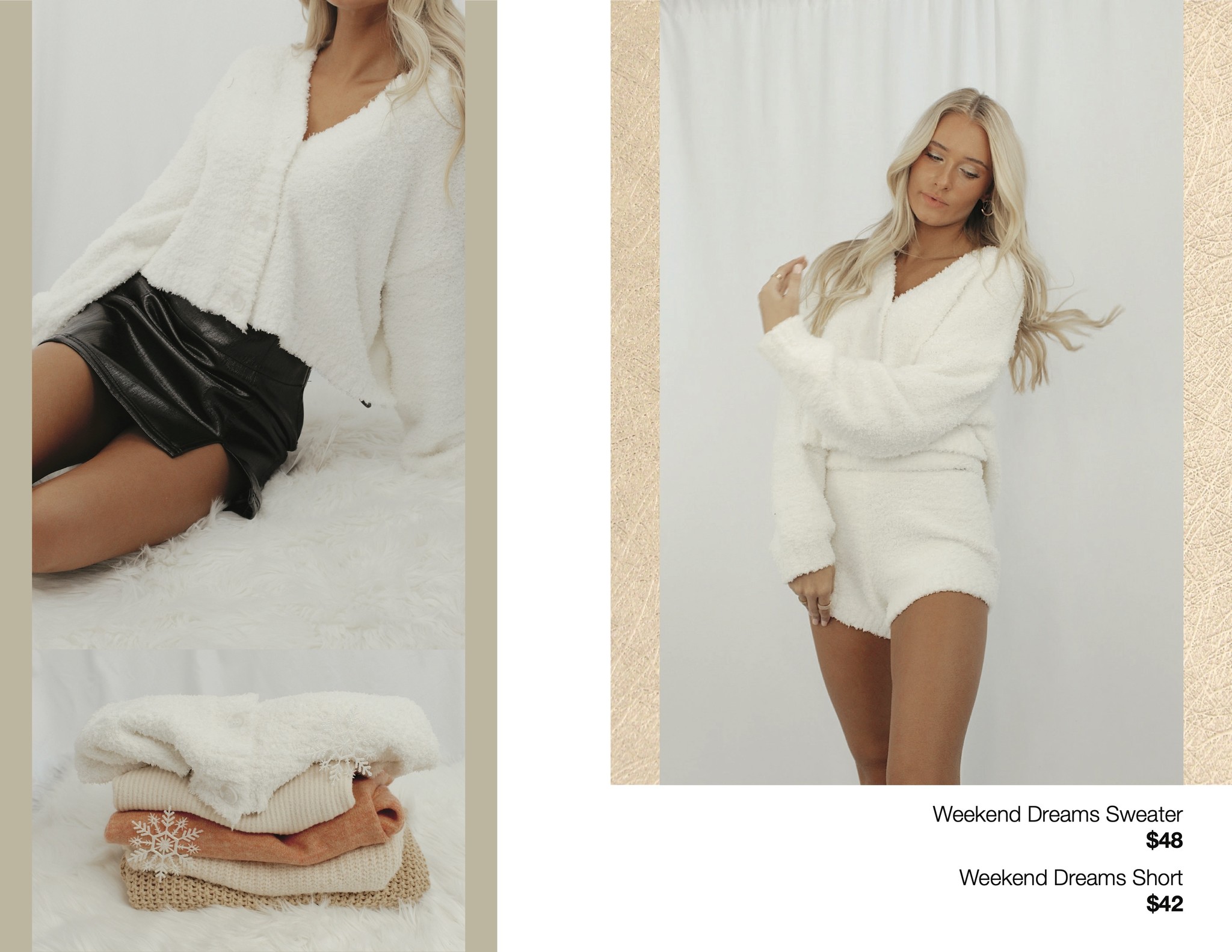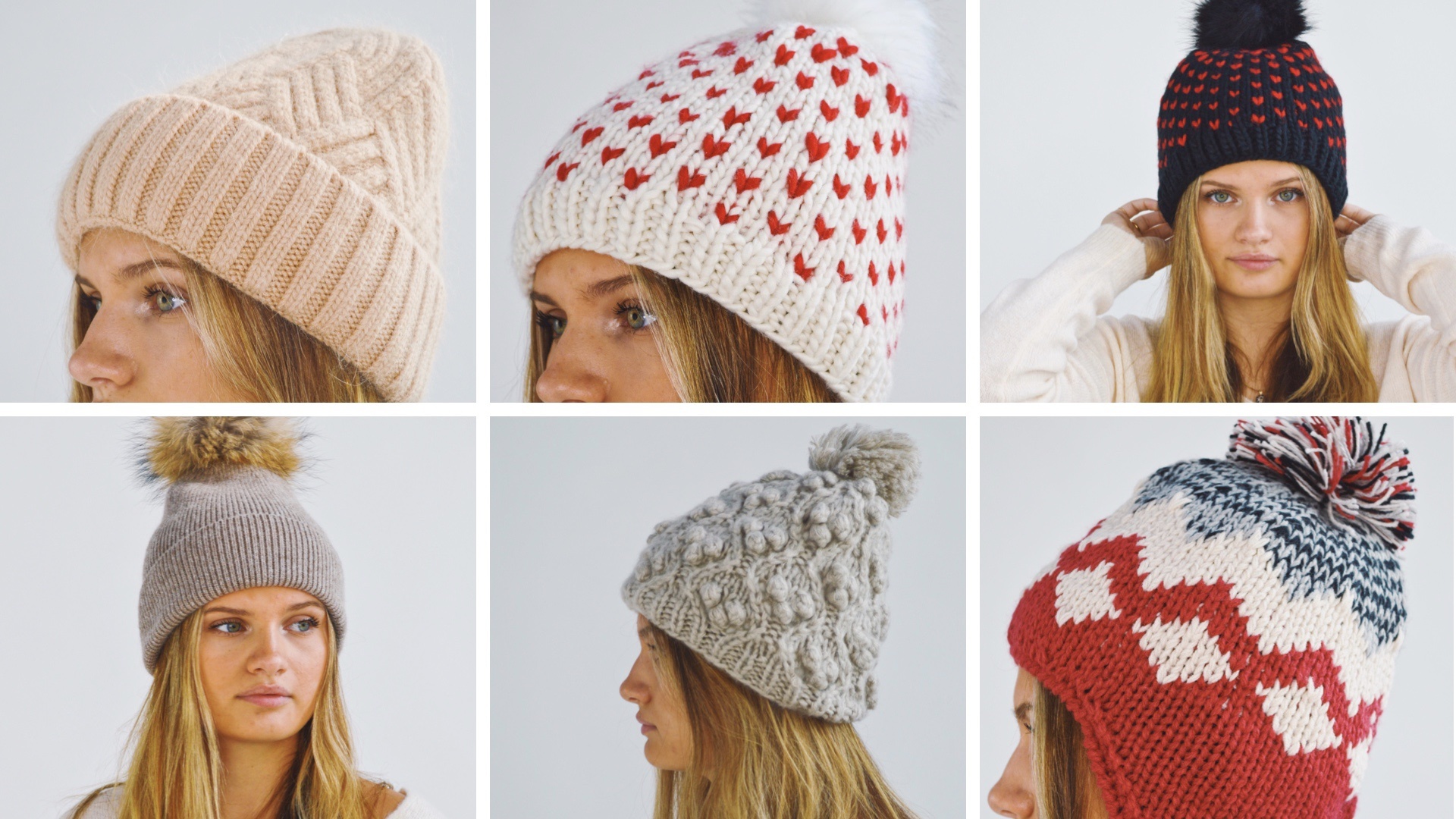 One last winter accessory we've yet to talk about is hats! These make such great stocking stuffers because you can truly never have too many. The classics like our Cashmere Blend Beanies and Woven Chevron Beanie are perfect for any occasion and any outfit. Hats like our All Is Fair Isle Hat or Little Heart Hat are awesome to add a little fun to a gray winter day.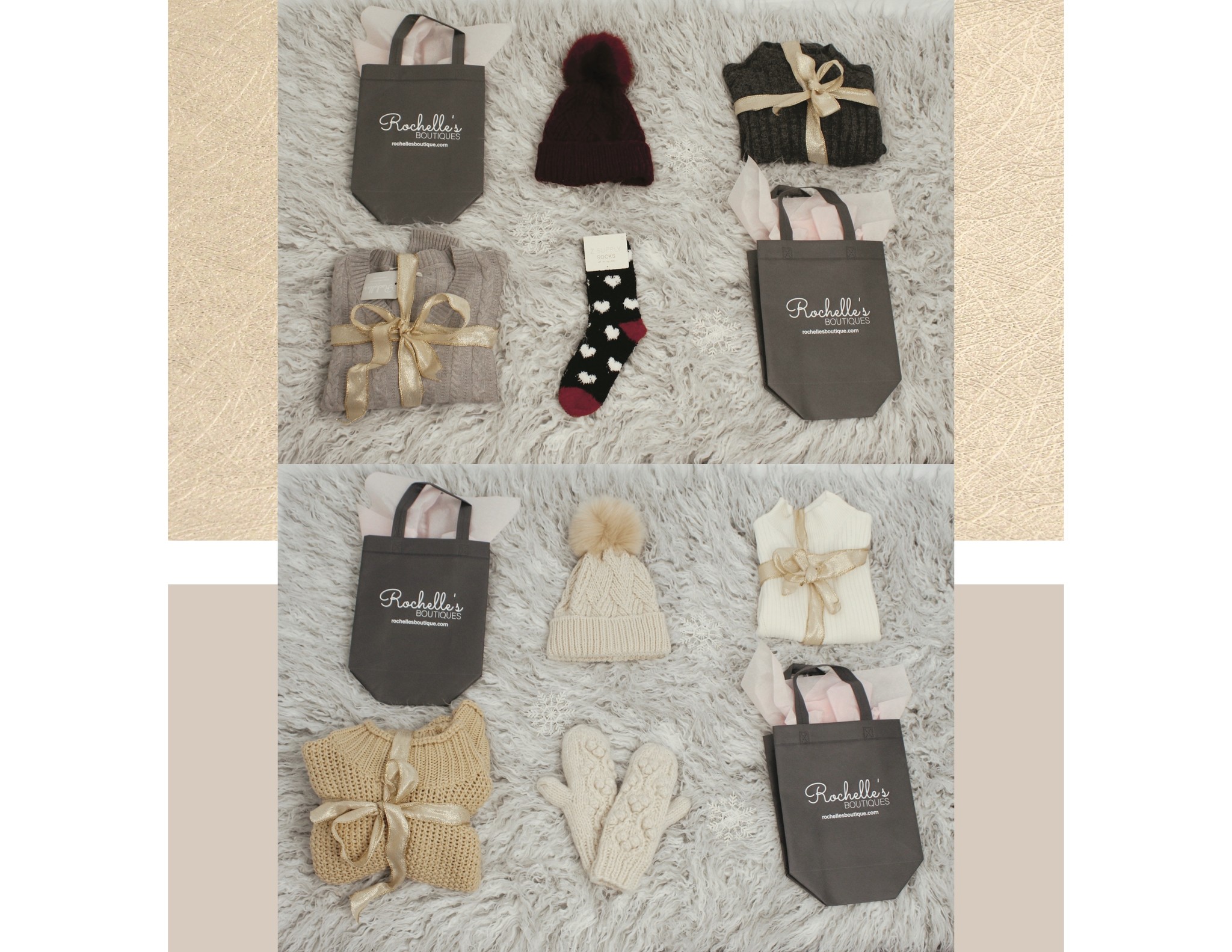 But who says all the stocking stuffers have to fit inside the actual stocking? Pretty sure Santa has no rules against that...so dare to be different and add some of these cute little pieces to a stocking this year. Our Silky Baby Halter Top is the perfect top to take from winter into summer and back into winter again! Our Comfy Queen Set is also great for both warm and cold weather, and comes in two colors so you can even mix and match. Why not squeeze a whole outfit in the stocking? Add a pair of fuzzy socks (or two!) and some more winter accessories from above to really complete the look!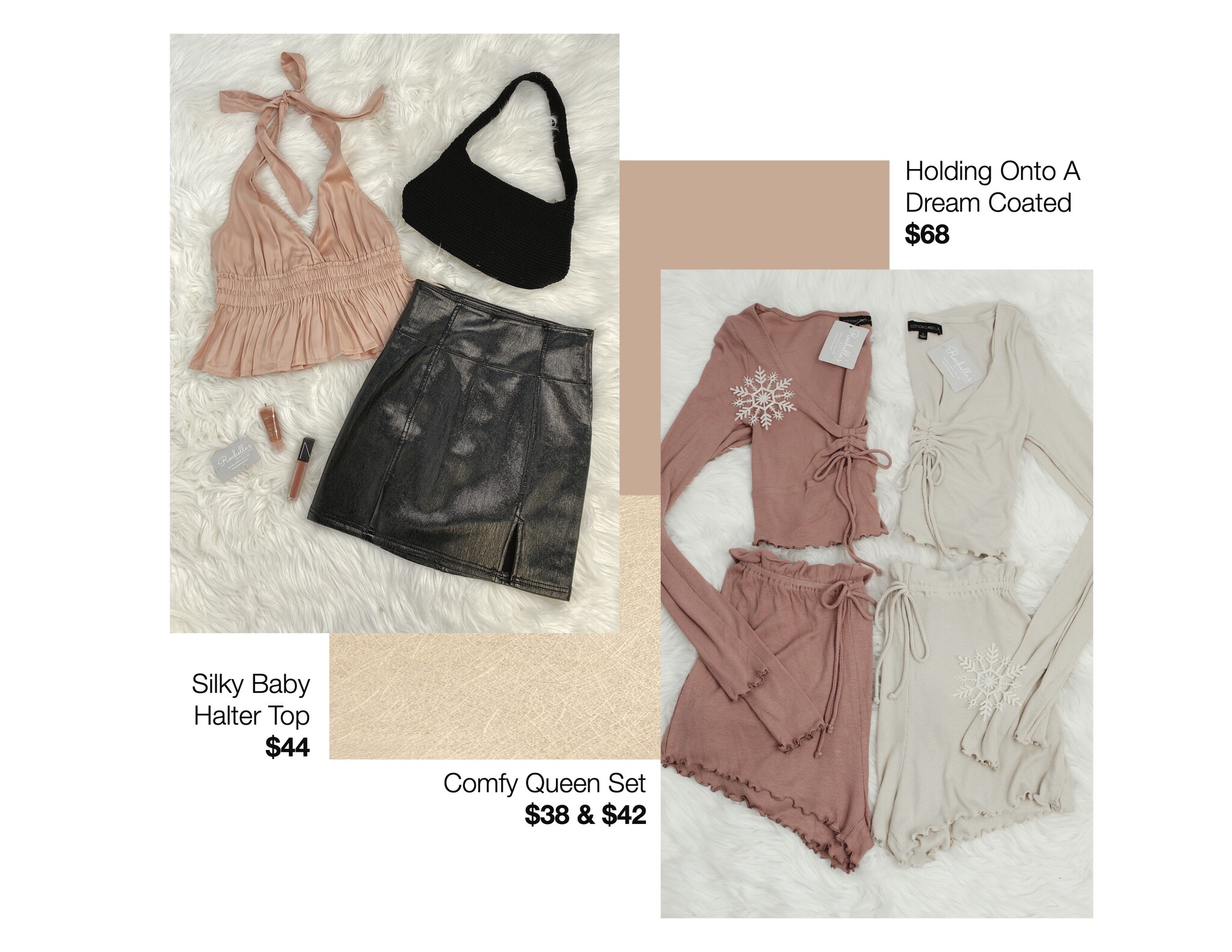 Christmas is almost here so stuff these stockings full of love and of course our fav winter accessories! You can even pop into any of our in store locations to check out an even wider selection of hats, mittens, jewelry dishes, fuzzy socks, etc. (insider tip: all our stores just restocked their jewelry selections so check out the new pieces before they're gone!) And if you really just can't decide then gift perhaps the best stocking stuffer out there...a gift card!! Purchase them in store & online ;) happy shopping!