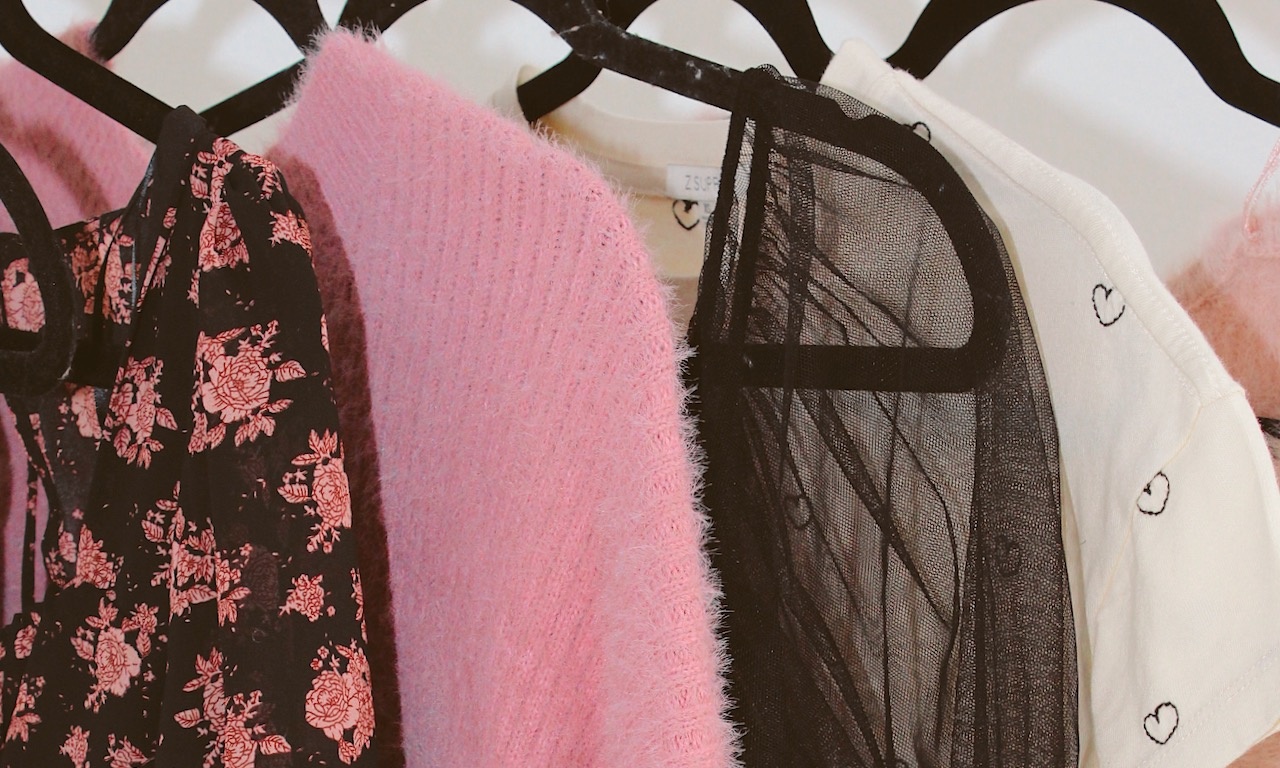 Cocktails as Outfits: Valentine's Edition
Cocktails as Outfits: Valentine's Edition
What goes together better than a strong cocktail and a super cute outfit? 
We took some of our fave festive cocktails and paired them perfectly with a matching fit. We got a taste for everyone to slay this Valentine's day. 
Mulled Spice Cherry Punch:
Warm and inviting, something a little bit different
32 ounces cherry juice

8 ounces bourbon whiskey

¼ teaspoon cinnamon

⅛ teaspoon nutmeg

Pinch allspice

½ punch root beer

Garnish: cinnamon sticks

Garnish: orange slices
The Love Potion Cocktail:
A little sweet, a little bubbly
For the Blackberry Syrup:
⅓ cup blackberries

⅓ cup water

⅓ cup sugar
For the Cocktail:
1 bottle of prosecco or champagne
Fo the Garnish:
Instructions:
In a small saucepan, the blackberries, water and sugar to a broil. Turn to low and let simmer for 10 mins. Strain blackberries and let syrup cool.

Add 2 tbsp. Of syrup to the bottom of each class, top with champagne and add in sprig of thyme and 2 blackberries
Cherry Blossom Cocktail:
Sweet, pink inspired
57ml Svedka Cherry

44 ml Nigori Sake

15 ml Cranberry Juice

15 ml Peach Puree

Cherry Blossom flour
Pour over ice, shake, strain, and enjoy!
Triple Berry Pomegranate Martini
Pomegranate Juice

Strawberry Vodka

Chambord

Garnish: Strawberry Hearts

If you're feeling fancy, the the martini into your glass directly over dry ice for a steamy effect
Pink Senorita:
Sweet and sour, unforgettable
4 oz tequila

4 oz grapefruit juice

1 oz simple syrup

Splash of Cranberry juice

Freshmint
Shake over ice, strain, and pour on the rocks, garnish with fresh mint
Single Ladies Sangria:
Flirty and fresh
Moscato Wine

Lemon lime soda

Strawberry Flavored Vodka

Granish: Strawberries
Red Wine Milkshake:
1.5 quart Vanilla Ice Cream

1 c. Red Wine

4 oz. Vodka

Whipped Cream

Maraschino Cherries
Chocolate Martini:
2 tbsp, chocolate syrup- P

4 oz. Bailey's

4 oz. Chocolate liqueur

4 oz. Smirnoff Vodka

Ice

Shave Chocolate
Directions:
Dip rim of martini glass into a shallow plate of chocolate syrup

Drizzle inside of the glasses with chocolate syrup

Shake over ice, strain, and serve chilled

Top with chocolate shavings and enjoy!